"Four new DRADIS contacts. They've just launched torpedoes. The Cerastes are moving to port to harass the freighter."
"We've got nothing left. Frak! We have to go now. Aim for the abandoned colony."
"Not yet, Asteria and Pamir are still spooling!"
"We don't have an option, Helena. Go!"
"Sam!"
"GO!"
"... all units, register jump Tango-Four. Jumping in three, two one…"
Attention on deck!
By now I'm sure you've all heard the news; Operation Anabasis is coming to all platforms on October 18th.
With the new Anabasis survival mode, new munitions, new maps and missions, there's a lot to take in! So today, we're going to take some time to highlight a handful of the new skirmish maps and resource missions coming in the DLC.
A Whole New World
With the new Environmental Hazards coming in the the free Infinity Update (launches same time as Anabasis on October 18th), it was a great opportunity to create some new battlefields. There are 11 new skirmish maps, available to use in the single-player Skirmish Mode, Multiplayer modes, and also feature during Operation Anabasis.
Some of the new maps will feature our new environmental hazards, like the turgid cloudbanks of Niflheimr, or the breathtaking anomalies of Scylla & Charybdis. Others will feature man-made hazards, like the Imperial-era Hedgehog minefields, or the satellite strewn wasteland in the aptly named Space Junk.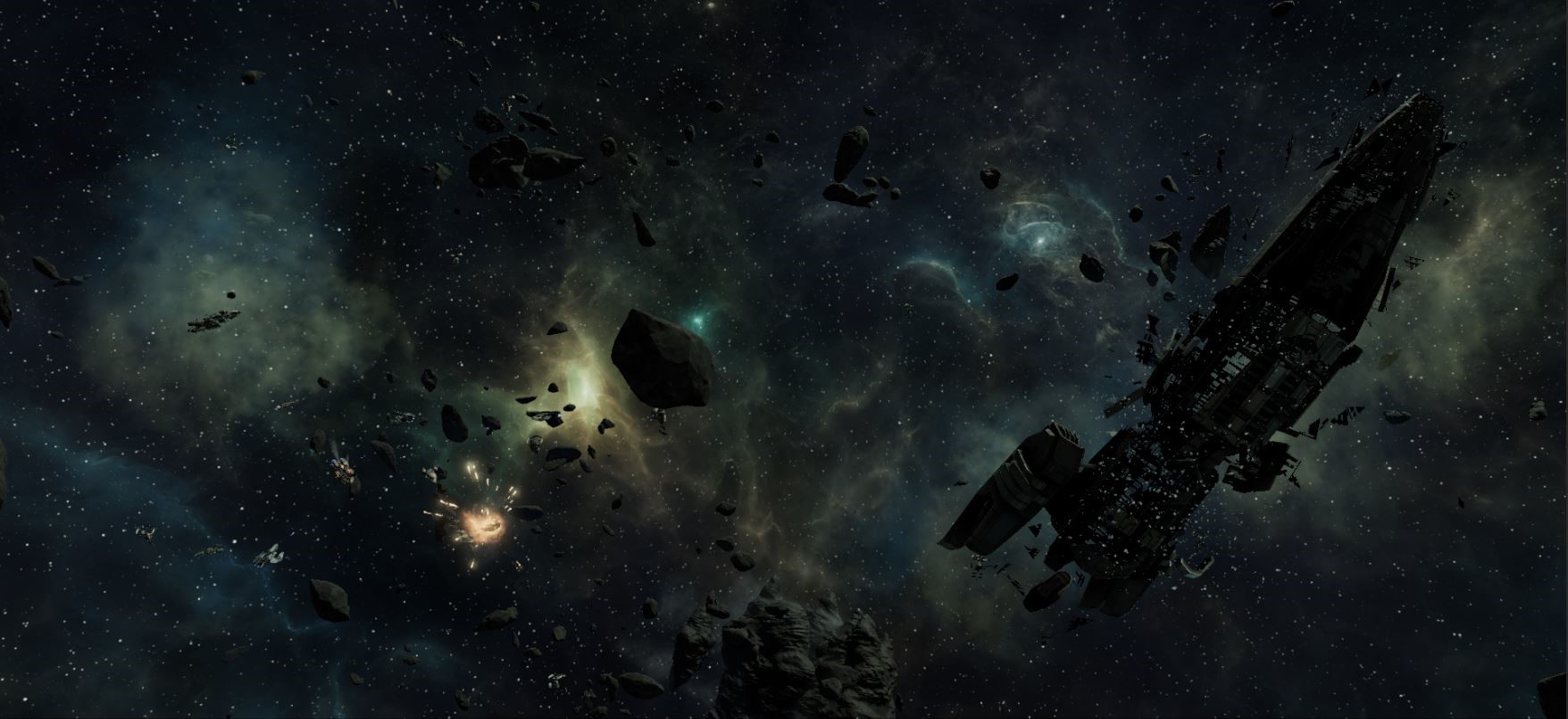 A Kick In The Logistics
Also featured in the Anabasis DLC are twelve new resource missions. Not only do these resource missions provide new tactical challenges and insight into the lore of the Twelve Colonies, but they also offer a host of new rewards and bonuses for Colonial Fleet.
Do you risk your fleet to save a Quorum trade coordinator's nephew? You might earn a permanent boost to your income from the grateful colony. Or maybe you get the opportunity to take out a Cylon tylium refinery, which will temporarily slow the FTL cooldown of all Cylon fleets on the table. Sometimes it can be a choice between bettering your coffers, or sabotaging the Cylons for a moment of respite.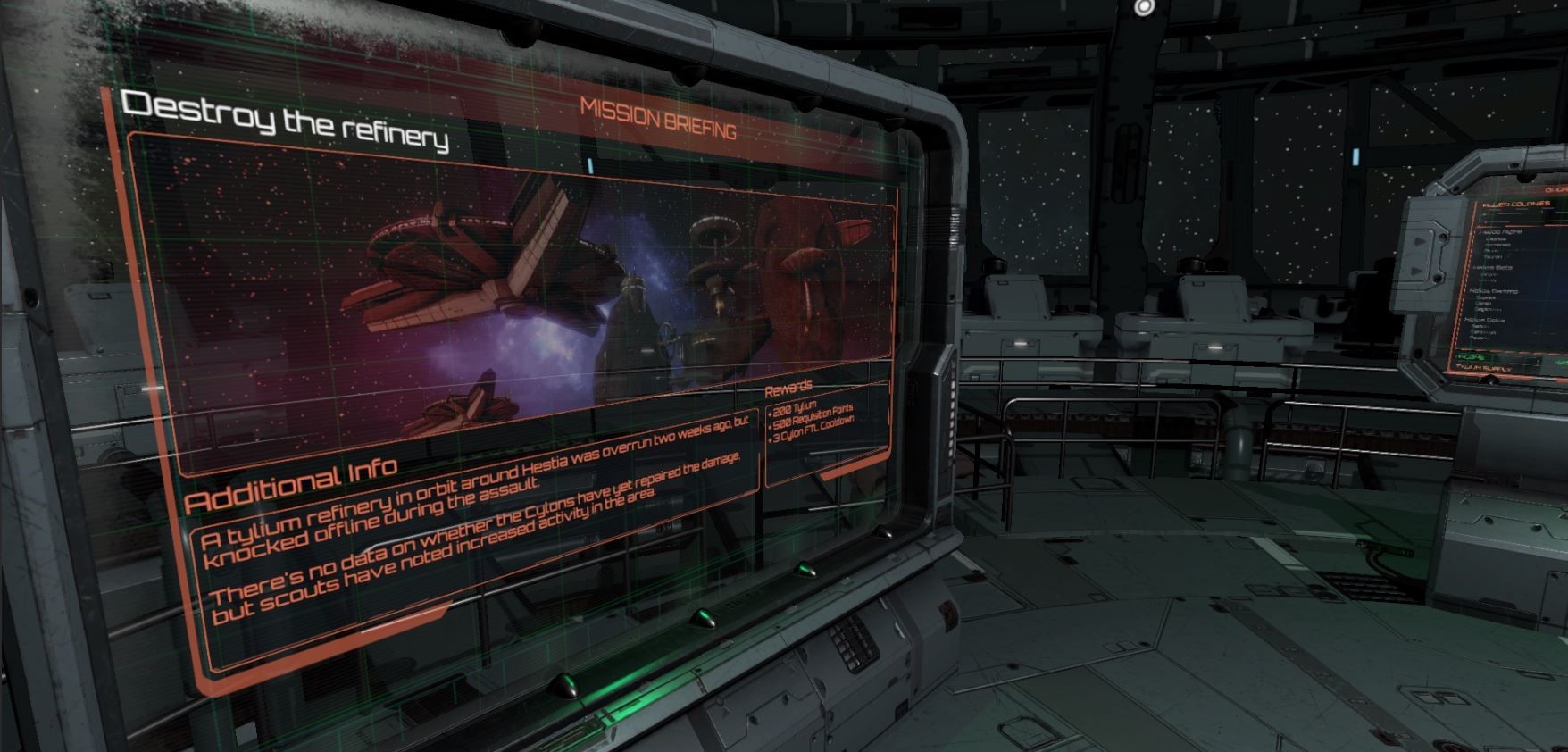 We are really excited for you all to discover the new opportunities, big and small, available in Operation Anabasis and the Infinity Update. This is our biggest release yet, and can't wait to hear your stories.
Until next time, just hold one for one more minute; home is only a jump away.