Our upcoming multiplatform strategy game Order of Battle: Pacific, will feature over 300 unique looking and behaving units. And today we are happy to present you with a small selection of the many units available to the player in this intuitive strategy game. Only effective use of these units will win you the day, and only by identifying hostile units first can their weaknesses be exploited, so pay attention commander!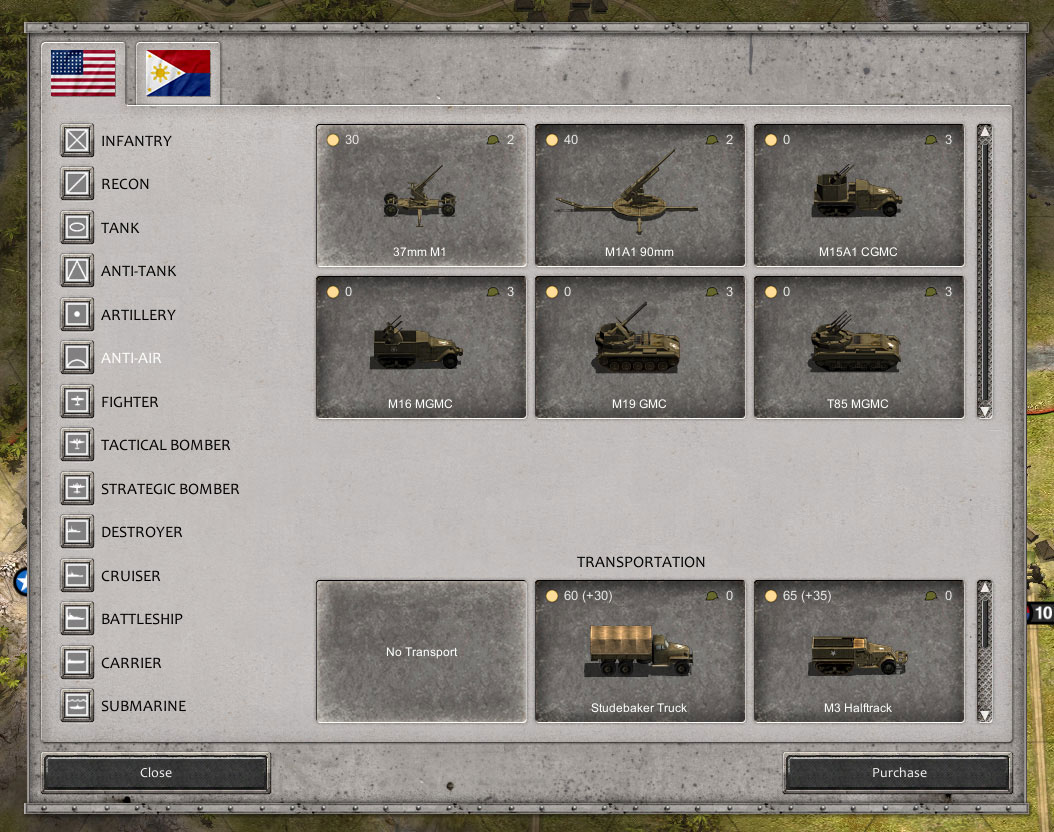 Light, rapid firing AA weapons are most effective enemy fighters and tactical bombers, while high calibre guns excel against high altitude bombers.
Battleships are powerful and expensive naval units capable of dealing significant damage to naval and ground targets alike.
Strategic Bombers can cripple enemy defenses as well as damage supply sources to indirectly weaken the enemy's ability to fight.
Aircraft Carriers can recover and repair carrier-based aircraft, and are essential in operations were no land based airfields are available.
To increase the strength of their carrier forces, the Japanese converted the dated Ise battleship to a hybrid carrier capable of launching aircraft from its aft deck.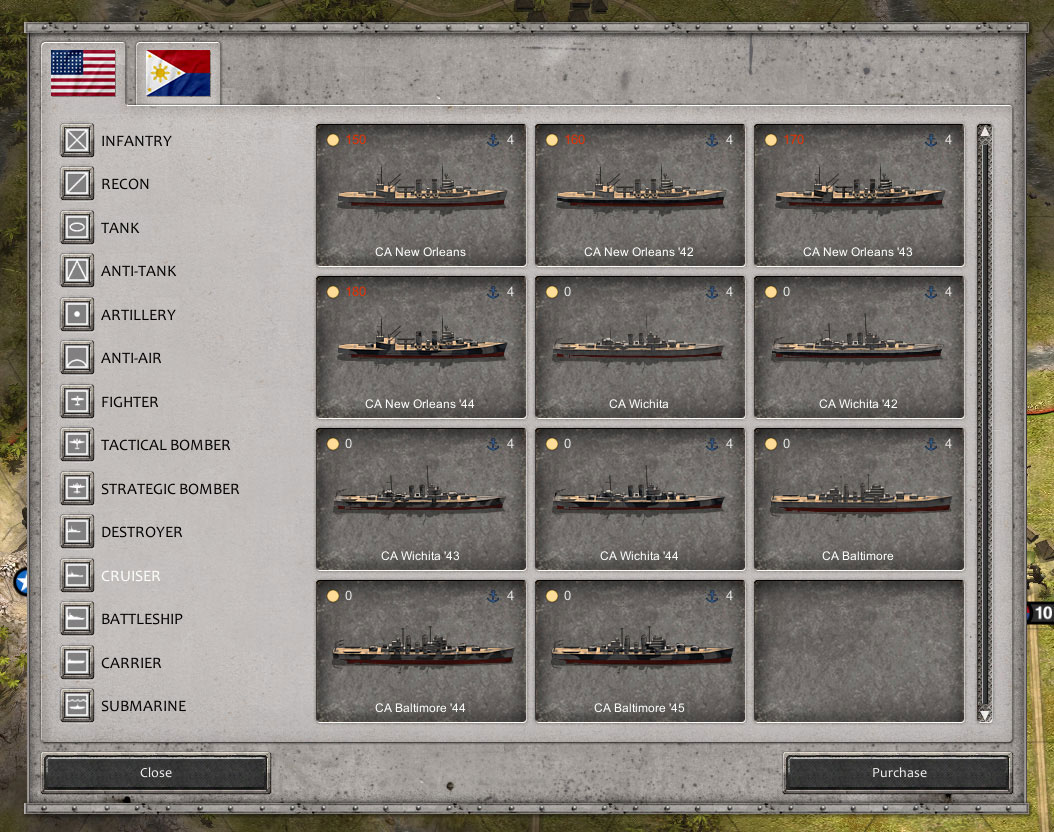 Cruisers are effective escort vessels to protecting vulnerable carriers and transports from destroyers and attack aircraft.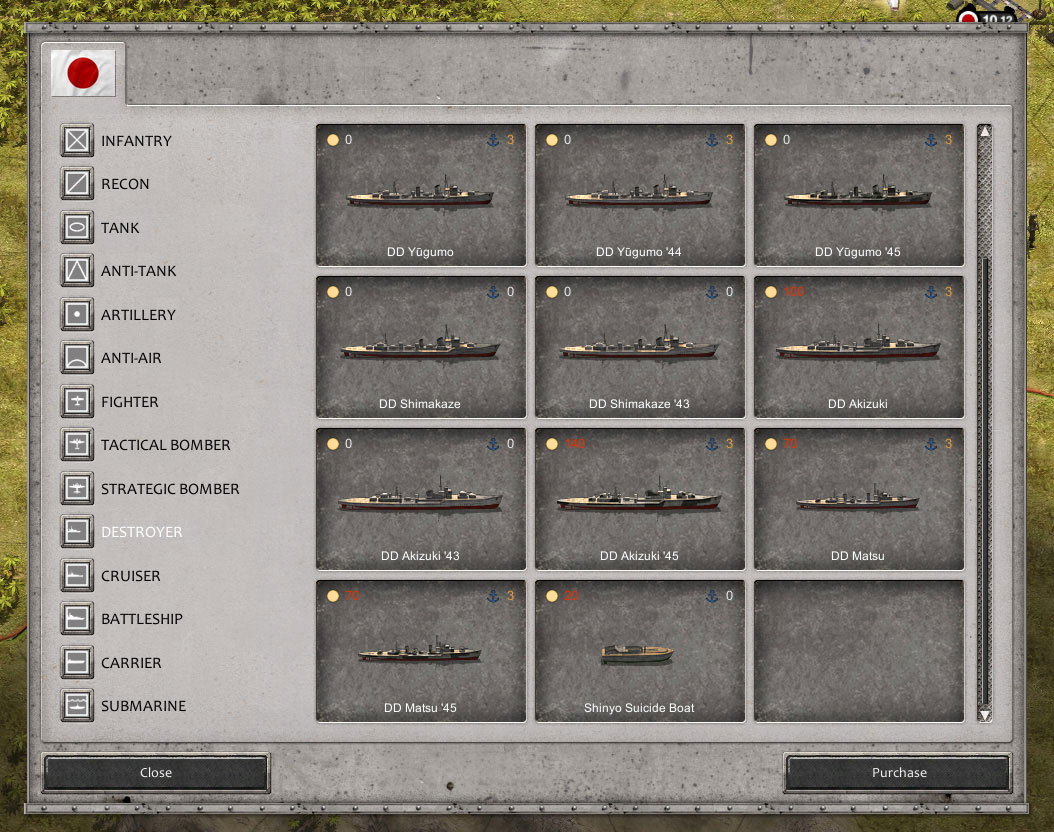 Destroyers are small and lightly armoured but can enter shallow waters and carry a limited load of torpedo's to threaten even the largest enemy vessels.
Land-based and carrier-based aircraft - which can also operate from aircraft carriers - can be easily distinguished by their colors (green/white).
Japanese twin-engine heavy fighters are not very effective against enemy fighters but can deal high damage to strategic bombers and ground targets.
Light tanks are cheap and fast, effective at cutting enemy supply lines and overrunning weakened enemy units.
American M4 Sherman tanks can improve their defense by applying "field armour", but wear down faster due to the extra weight.
A wide range of specialized US tanks are available, including flamethrowers, Calliope rocket launchers, assault guns and amphibious vehicles.
Order of Battle: Pacific is coming to you soon. Click here for more information.