We have lots of news for Order of Battle today.
First off we will be streaming Sandstorm for the first time ever on our Twitch channel next week! Be with us on Monday May 14th at 5 pm CEST on our Twitch channel for an exclusive first look at the expansion! General Agrippa Maxentius will do his best to do better than Rommel, the desert fox.
Secondly we prepared something extra special for you. Sandstorm has a branching dynamic campaign tree which means that the outcome of battles or managing to fulfill certain optional objectives will affect the campaign later on.
We have drawn an infographics to show you how the system works!
Please click on it to enlarge it.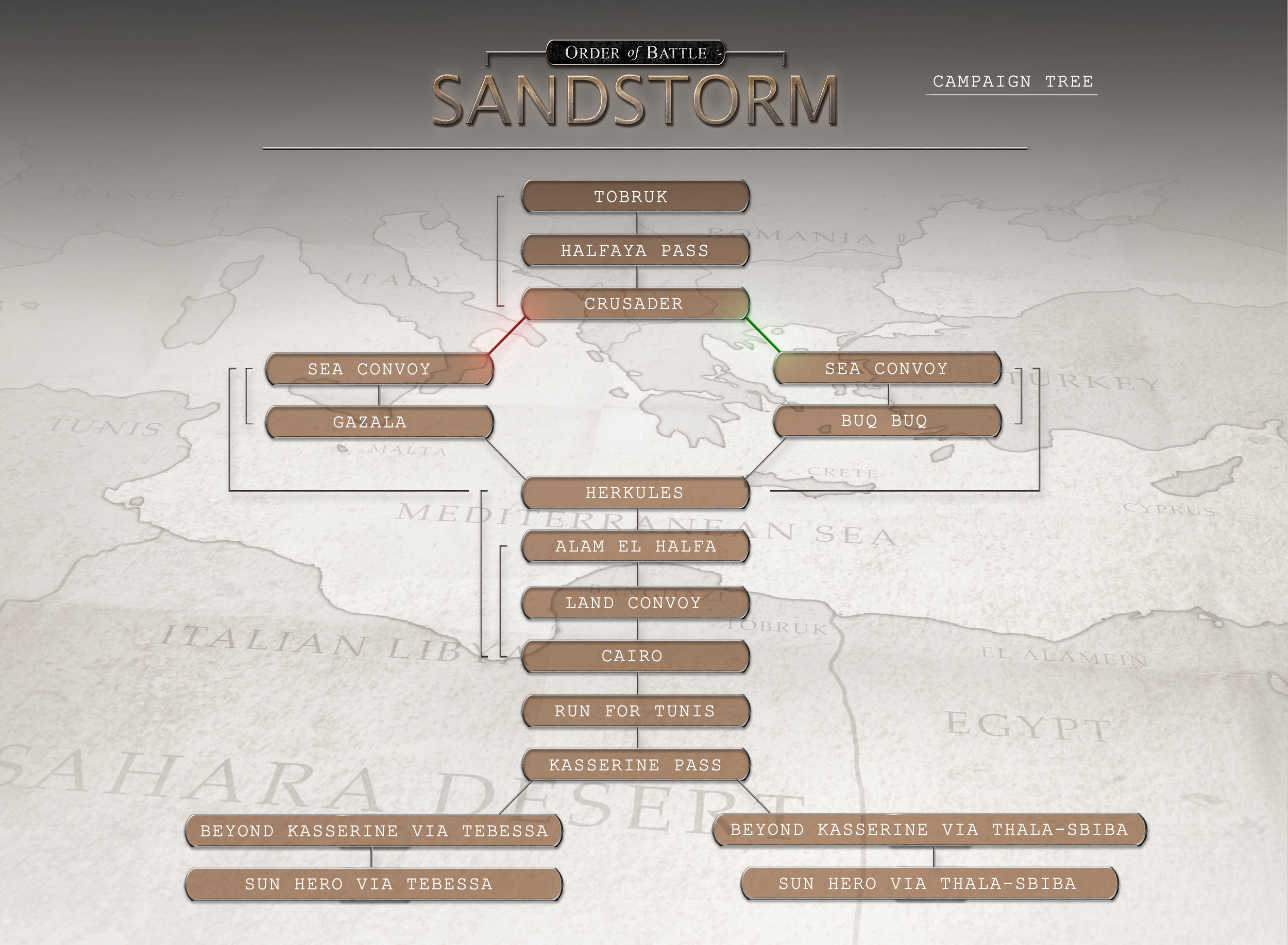 The arrows connecting specific scenarios mean that the result in one scenario affects the other. For instance, the Crusader scenario will be different depending on whether or not you managed to capture Tobruk in the first scenario. This will allow for greater replaybility and more variety as your choices and accomplishments will actually matter.
Sandstorm is going to be released next week on May 16th, don't miss it!
Last but not least, the Order of Battle online tournament is over and a432 is declared champion, having defeated 13obo in the final! Congratulations to him and thanks for everyone who took part!