First off, just to remind you of what is coming, let's say it loud: Chaos Daemons are pouring in the Sanctus Reach system and it will happen in two days, on May 24th!
Yes, that's right: only two days to the release of Horrors of the Warp!
In Horrors of the Warp you will play throughout a new single player campaign facing a terrible new threat: the creatures of the warp themselves, Chaos Daemons.
We have been showing off the new units in a series of diaries, every time focussing on a different Chaos god. Today it's the turn of the Dark Prince, the Lord of Excess: Slaanesh.
Daemonettes
The footsoldiers of the Prince of Pleasure, possessed of the hypnotic glamour for which all Daemons of Slaanesh are abhorred, they are vicious, merciless fighters who attack with astounding speed and grace. In Horrors of the Warp they are fragile units and will go down fast, but that doesn't mean you should underestimate them. as they have three attacks and a high combat skill. They can be very nasty glass cannons. Word of advice: use AoE attacks to eliminate entire groups of them or you're in for a world of pain.
Seekers of Slaanesh
The Seekers of Slaanesh are the outriders of the daemonic hosts, Daemonettes who ride upon swift and deadly Steeds. Seekers can cover vast distances at unbelievable speeds. The Steeds are lithe, unsettling creatures with muscular limbs and long, terribly poisonous tongues - it is said a single caress from a Steed's tongue is enough to drive a man into a deathly rapture. The Daemonettes are no less deadly, with lethal claws to slash and slice at their foes. They are perfect flanking units to cover large distances and close in on enemy heavy weapons. Use them to hit where it hurts!
Fiend of Slaanesh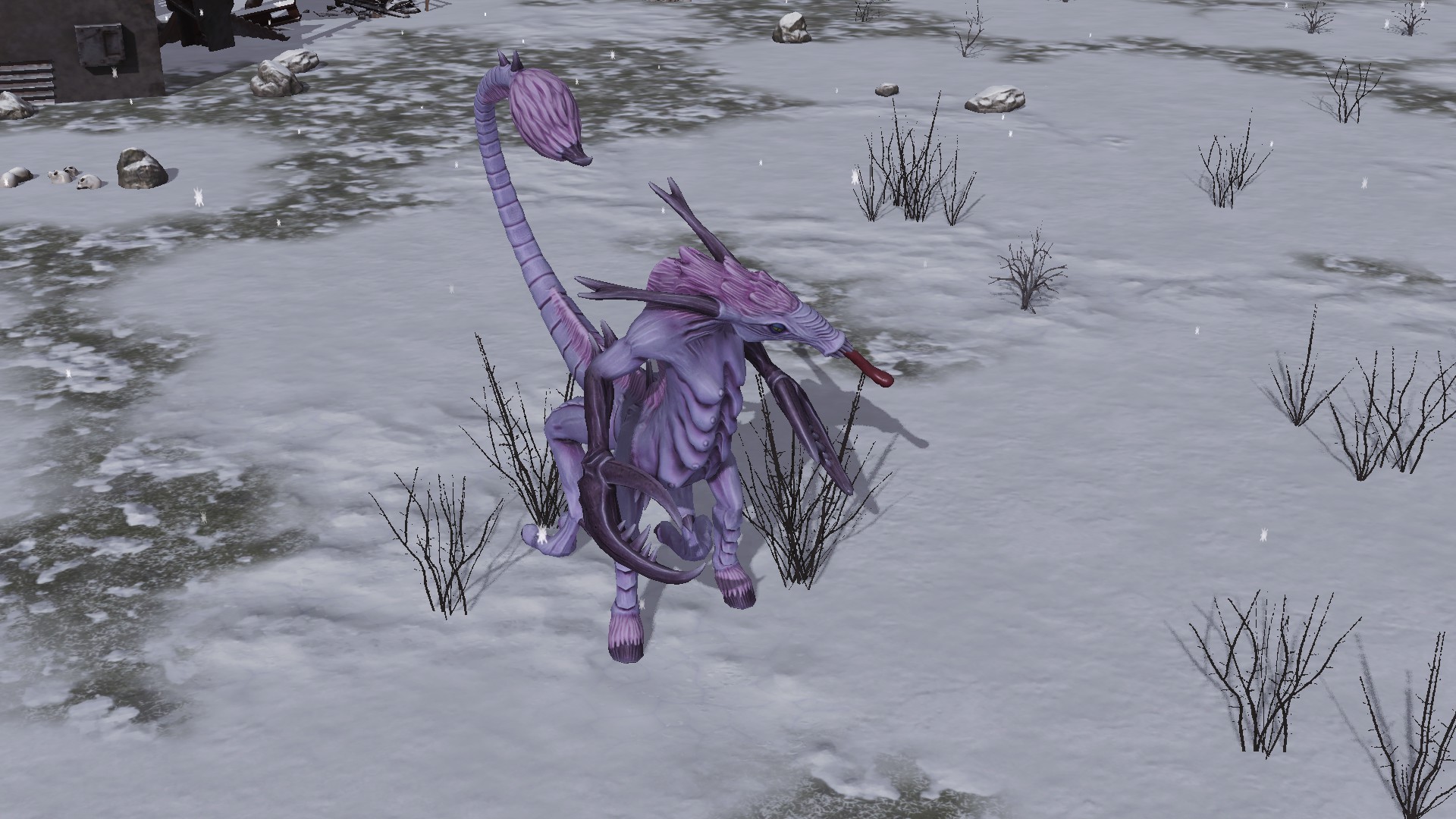 The Fiend of Slaanesh is a bizarre daemon, a hybrid creature that combines reptilian, insectoid and anthropomorphic characteristics. Fiends are incredibly swift creatures, able to skitter and skuttle across all manner of terrain at frightening speed. Though a Fiend is somewhat frailer than other Daemons, only a fool would underestimate its combat prowess. In gameplay terms this horrific daemon disrupts its enemies, it can stun an adjacent enemy for a turn, slows all units around it, remove actions or even lower their morale. A highly dangerous higher daemon with many possible uses. Don't underestimate it...
We will be back tomorrow for the last Chaos God, Nurgle, as well as the undivided Chaos units.