Field of Glory 2.0. Yes it is finally here! This is the updated print version of the rules. It is available in full colour hardback and the quality is we think at least as good if not better than version 1.0.
Field of Glory is the historical tabletop miniatures gaming system for anyone interested in recreating the battles of Rome, Greece or the Holy Land, among others. This series is intended to give both beginner and expert gamers everything they need to play the battles of ancient and medieval eras on their tabletops. Tested and created by gaming experts, this series includes a rulebook detailing the gaming system, and companion army books which help players select and build their historically accurate army with the relevant units or troop types they want to take onto the field of battle. The striking Field of Glory rulebook includes color coding for easy navigation, clear photographs of miniatures and diagrams (showing rules examples, troop placements, scale considerations and more), detailed Osprey artwork, a comprehensive painting guide, an overview of the history of this world of warfare, organization tables and a background to the men who fought on the ground. Containing two ready to use army lists, this rulebook can either stand alone and be used for immediate gaming, or can be combined with the companion volumes to recreate a more diverse range of conflicts.
If you are new to tabletop miniatures gaming you can find out more details on wikipedia. What this doesn't tell you however is the friendship and fun that can be had while enjoying a good wargame. Then you have the chance to re-live the battle down the pub afterwards!
Please note that this is version 2.0 of the rulebook!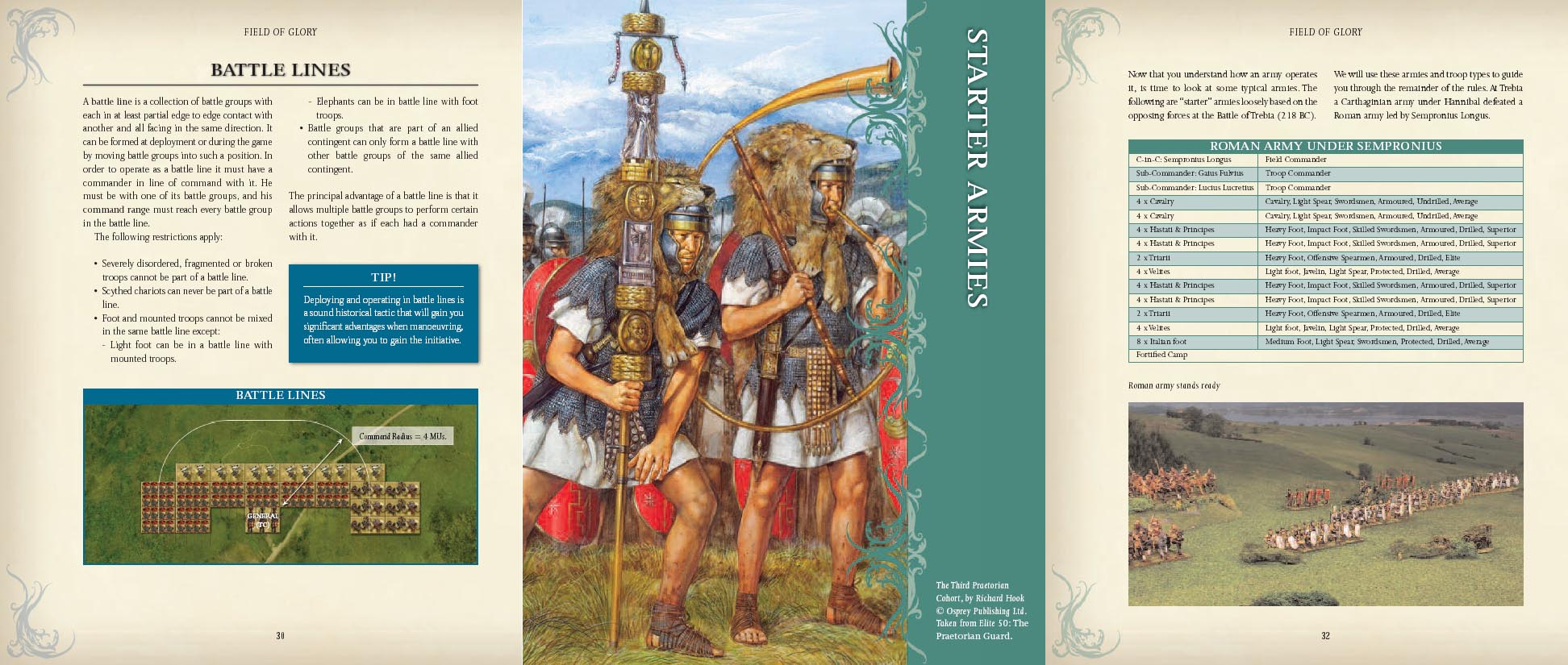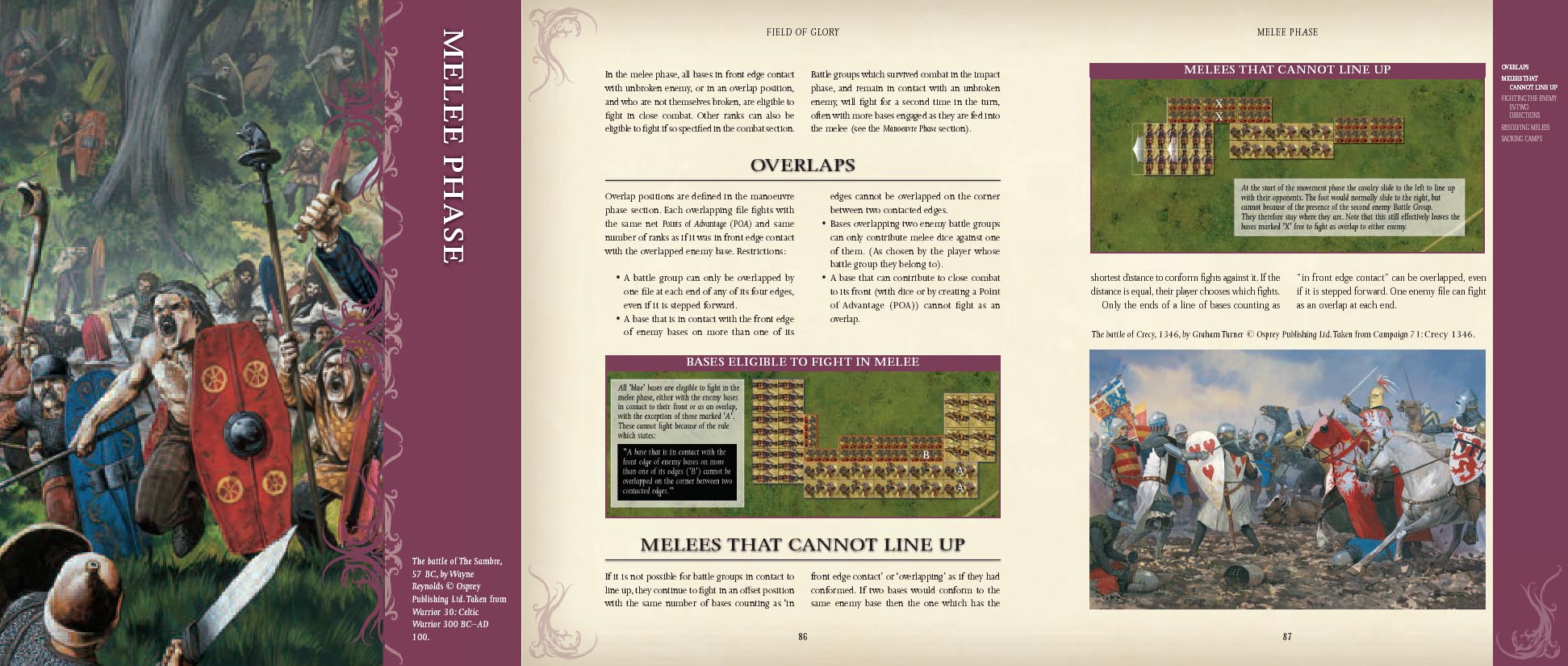 Looking for Clubs & Opponents?